About the Logo Designer
Maria Poulos is a professional logo designer and owner of Flying Cloud Design, a one person graphic design agency. She has 30 experience as a graphic designer working with multi-national companies. Flying Cloud Design is based in Merrimac, MA, USA.
Royalty-free logos
Royalty-free logos purchased on this site may be used for personal or business applications. However, they may not be reproduced and resold for profit (as on a t-shirt, a mug or for sale, or made available to the public). Unlike royalty-free art from other vendors, the art at Flying Cloud Design Shop may be purchased and used without licensing fees, recurring costs, and cause copyright infringements.
I often get calls from people who need a logo but don't have the resources or time to have one custom designed. Developing a good logo can take several days to weeks (or months if approved by committee). The process can be time consuming and expensive for start-ups on a deadline with tight budget. The downside to royalty-free is that other companies can use the same art.
Commissioned logos
Custom logo art is original art which may be copyrighted or trademarked. The logo is owned by the person who commissions the work. Once the art is paid for, the art may be reproduced, resold, copyrighted, or trademarked. When we create a custom logo design, several concepts are submitted to the client who then chooses one final design. See terms.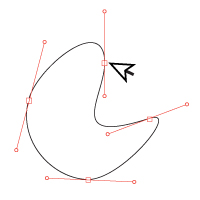 The royalty-free logos at Flying Cloud Design Shop are original logo designs — created here — these are not copied, or stolen, nor they come out of a 'Mr. Logo' design software package. Each is hand-crafted and offered in vector format for ease of editing. All logos come with editable source files. Text may be added or colors changed, or modified by you, or by us for an additional fee.
At this shop, we offer logos that are well designed — that will look good on the web and in print. They are designed to size large and small and will withstand the test of time.
Our full graphic design services at Flying Cloud Design include marketing packages, website design and development, newsletters, brochures, email campaigns, signage and more.
Read about vector vs. bitmap files.
Maria Poulos
Flying Cloud Design
For further inquiries please  contact us.
About royalty-free art and logos.
Good logos cheap but not unique?  That's what royalty-free is all about. Royalty-free is a license to use the art. You can keep using the art on your personal and commercial projects as long as you don't resell it. But remember – someone may also license the same art for their personal and commercial projects.
Designed for reproduction. We only offer logos which we think will print well on multiple media. They can be used on the web, in print or on a coffee mug. We know how — and why — logos are used and they are specially designed for quality.
Good art sells products. Gets attention. Creates desire.
If you don't see what you're looking for feel free to make suggestions or order exclusive, original and art which can be copyrighted or tradmarked.
Starting a business?
We offer graphic design services for start-ups.
logo design
print design
website design
packaging
presentation templates
and more.
Visit Flying Cloud Design.